Asphalt 6: Adrenaline Update veröffentlicht.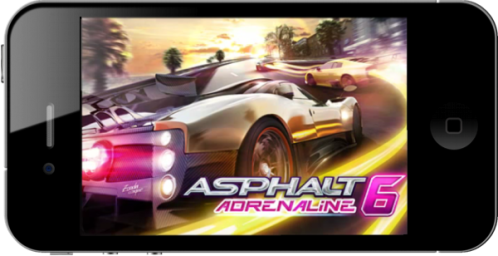 Das Rennspiel Asphalt 6: Adrenaline von Gameloft erhielt ein Update und kann somit ab sofort auch mit Airplay auf Apple TV gespielt werden.
Für das spielen im Airplay-Modus dienen eure iOS Geräte als Controller.
Und dafür wurde die Leistung der Grafik verbessert.
Hier der Trailer der verbesserten Version von Asphalt 6:
Discover the new Airplay / HDMI feature of Asphalt 6 : Adrenaline.
Requires an iPad 2 or iPhone 4S running Apple TV and iOS5. |via|
Asphalt 6: Adrenaline GRATIS – Gameloft
Asphalt 6: Adrenaline – Gameloft

*In Eigene Sache
Bild: machype.de | Video: Gameloft
Verlinke Deinem letzten Beitrag mit einem Kommentar (Info).
Um einen Trackback zu senden hängt einfach ein "trackback/" an die Artikel-URL an.
Dein Banner hier
*In Eigene Sache