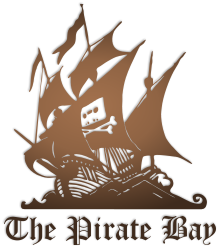 Wie nun bekannt wurde, ist die Website der schwedischen The Pirate Bay gestern wohl Opfer einer DDoS-Attacke geworden. So war die Seite bis zum Abend nicht erreichbar. Noch ist unklar wer hinter dem Angriff steckt.
Die Attacke, die ganze vierundzwanzig Stunden gelaufen sein soll, legte den Zugriff über die bekannte Domain lahm. The Pirate Bay soll aber weiterhin über diverse Proxy-Server erreichbar gewesen sein.
Wer auch immer hinter diesem Angriff steckt, ich meine, dass es bessere Möglichkeiten gibt sich mit The Pirate Bay auseinanderzusetzen. Zumal jetzt sicher wieder irgend ein selbsternannter "Internet-Freiheitsverein", ich gehe jetzt einmal nicht näher darauf ein, dazu berufen fühlen wird, Gleiches mit Gleichem zu vergelten.
[Quelle: winfuture.de]