Auch wenn ich TECH!MEDIAZ abgebe möchte ich euch einstweilen mit den wichtigsten News versorgen (Ja ich kann es nicht lassen). Unsere Android App erhält Update. Jetzt neu mit allen unseren Netzwerken wie Google+, Twitter, YouTube und Co…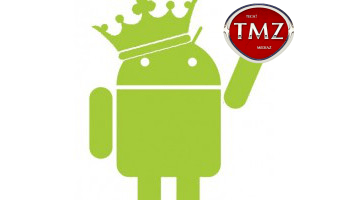 Die aktuelle Neuigkeit ist das AppMakr seine Dienste einstellen wird und die Apps keine Updates mehr erhalten werden. So schreibt AppMakr:
AppMakr has come a long way since its 2009 debut as the first platform to allow do-it-yourself app creation. We have enjoyed providing this service but at the same time have seen the market shift. Over the next weeks we will be deprecating the AppMakr service and taking the site offline.
Das ist insofern schlecht als das ich eigentlich unsere neue App damit gebaut habe. Das heißt dass unsere App vom Play Store verschwindet. Ich habe diese App schon deaktiviert.
Die gute Nachricht ist das unsere ehemalige "alte" App vom Hersteller ein Update erhalten hat und nun ein besseres Handling, bessere Performance und echtes Teilen beinhaltet. Das neue Design der neuen Version von der App hat mir so gut gefallen das ich es nicht lassen konnte und gleich die neue Version aktiviert habe :)
Jetzt neu mit allen unseren Netzwerken wie Google+, Twitter, YouTube und Co….
Hier ein paar Screenshots unserer neuen Android App: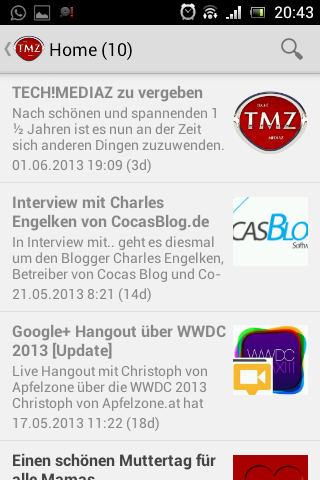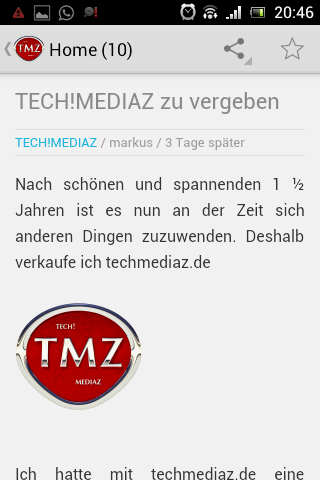 *In Eigene Sache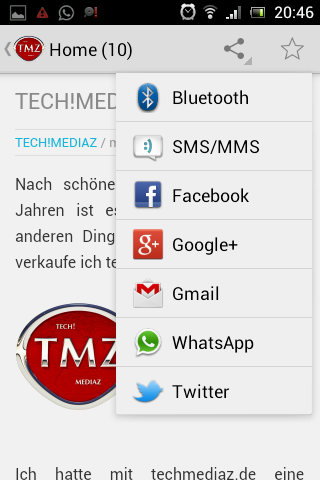 Ich habe die Screenshots von der neuen App schon in den Play Store hochgeladen.
Ich entschuldige mich auch bei den Abonnenten der alten App, das ich euch die einfach so abdrehe.  Aber die neue App ist um einiges schöner und besser. Und ihr bekommt damit auch noch einen Überblick über alle unsere Social Networks. Holt euch doch auch die neue TECH!MEDIAZ Android App. Jetzt kostenlos im Google Play Store. Ihr werdet es nicht bereuen :)
Auf Wunsch hosten wir auch eure Android Apps.
Vorschläge, Wünsche oder Anregungen zu unserer Android App sind jederzeit willkommen…
Dein Banner hier
*In Eigene Sache