Diesmal stehen Sechs meisterhafte Indie Spiele und ein Film zur Auswahl…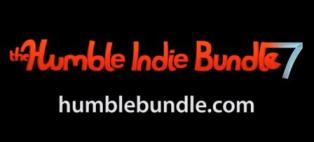 Die Humble Indie Bundle Reihe kostet nur so viel, wie ihr zu zahlen bereit seid. So war es immer schon. Die Auswahl der Spiele geht von Klassikern bis zu spannenden neuen Games.
Die Devise von Humble Indie Bundle ist:
Pay what you want.
Cross-platform and DRM-free.
Support vital charities.
Und so verwöhnt uns Humble Indie Bundle auch diesmal wieder mit 6 tollen Spielen und einen Film.
Die Humble Indie Bundle 7 Games sind:
[yellow_box] Dungeon Defenders
Legend of Grimrock
Snapshot
The Binding of Isaac
Closure
Indie Game: The Movie
Shank 2
[/yellow_box]
Der original Soundtrack der Spiele ist im Bundle inkludiert (FLAC und MP3).
Auch diesmal stehen die Spiele wieder für die Plattformen Windows,
Mac OS X und Linux zu Verfügung.
Für einen 1 Dollar mehr bekommt ihr auch einen Steam Zugangscode.
Und wie immer könnt ihr auch bei diesem Humble Indie Bundle 7 die Aufteilung eures Betrages zwischen Entwickler, Wohltätigkeit und Humble Tip bestimmen:

*In Eigene Sache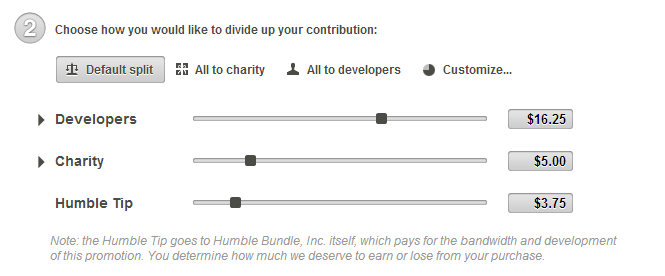 Zum vergrößern auf das Bild klicken.
Dein Banner hier
*In Eigene Sache